I'm sure that you have all read books where the author writes chapters that appear to have no relation to each other. You have no idea where the book is headed and it is only in the final pages that the book comes together. This story is like that and I will tell you in advance that the final pages have yet to occur so you will be left wondering.




Our daughter, Dr. Rebecca Ackermann, brought along a book when she visited in April. "Dinner with Mugabe" by Heidi Holland was published in 2008 and explores Mugabe's transmogrification from a kind, gentle person into his current role of an unbalanced dictator in Zimbabwe.

Heidi is a friend of Becky's and an acquaintance of ours. She owns and operates a B&B in Johannesburg and we have stayed there on multiple occasions. She is a respected author and is quite well connected. A few items from her book: economy sinks – massive inflation – high HIV rates (20%) – life expectancy of women dropped from 61 in 1991 to 34 in 2006 - more power abuse - over 25% of Zimbabwean citizens have fled the country, most into South Africa.




Next chapter. Apartheid, was a system of legalized racial segregation enforced by the National Party (NP) South African government between 1948 and 1994. The races were designated as whites, coloured and blacks. Note the labels on the benches outside of the Supreme Court building. They say respectively, "Whites Only" and "Non-Whites Only".






Nelson Mandela was released from prison in 1990 and voted for the first time on April 27, 1994. We have a photo of that event in our flat.

In 1966 a large, generally coloured area just to the east of the central business district was declared by the government as a "whites only" area. Eventually 60,000 residents were removed and the buildings were razed.

This, of course, generated massive protests and all kinds of activism. Some of our current Cape Town friends were involved in the removal, the activism, were arrested, and have memories of those times.

This plaque is mounted on the wall of the District 6 Museum. In 1966 the building was the Buitenkant Street Methodist Church.




Next chapter. Peter Storey was ordained as a Methodist minister in 1963 and began his Cape Town ministry in 1967 at the Buitenkant Street church. At one point he was Mandela's chaplain during the imprisonment on Robben Island. In 1984 he became president of the Methodist Church of Southern Africa. Peter Storey has four sons, currently lives in Simon's Town, and holds honorary degrees from Ohio Wesleyan, Albion College, and Duke University.







Next chapter. Built in 1879, The Metropolitan Church continued to attract large congregations until the late 1960's. By the late 1980's only a few dozen people attended services. 1988 it merged with the Buitenkant Street church, which was turned into a museum (the District 6 museum) and child care center, Stepping Stones. The Buitenkant Street building is still owned by the Methodist Church and Stepping Stones recently functioned as a shelter for some of the displaced refugees.

Now called the Central Methodist Mission, the current minister will be leaving in December, returning to family and a call in a church near Johannesburg. We will all miss him.





Next chapter. Alan Storey was born in Cape Town and baptized in the Buitenkant Street church. He moved, with his family, at an early age to the Johannesburg area. Alan was ordained as a Methodist minister in 1996. His church has become the most multiracial Methodist congregation in the denomination and is on the cutting edge of reconciliation and justice ministries in the middle of the xenographic and criminal issues in Joburg.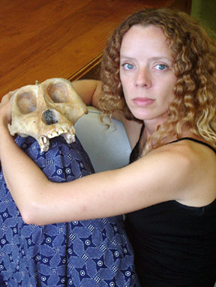 Next chapter. Dr. Rebecca Ackermann, the scientist, was raised in Glen Ellyn and attended Southminster church. Becky was in the States in April, attending a convention. She boarded the plane for her flight back to Africa and took her assigned seat beside a young man about her age, as she relates it. Conversations with fellow travelers are not her thing, but they eventually got to the "what do you do for a living" chat.

When she heard that her seatmate was a minister in Johannesburg, she related how we had found a Methodist Church and a minister in Cape Town and were very fond of them. The seatmate related that he knew of this church, this minister, and that he would be leaving his post in December. When Becky asked how he knew all of this, the seatmate shared that he was to be the replacement.

His name – Alan Storey




Next chapter. We left our flat Wednesday morning, intending to buy a couple of Christmas gifts from the vendors in the square. But Green Market Square was curiously empty, save for a dozen cars. Then we remembered that one of the vendors, the previous day, had told us they would not be there because of the funeral of an important person in the church. We walked over to find out whose funeral and were greeted by Ron Abrahams, who told us it was his brother, Stan. We were not dressed for a funeral but Ron insisted so we went in and took seats in the very last row.

The church was standing-room only by the 11:00 service. We had met Stan only a few times and did not know how much he had contributed to the District 6 efforts, the founding of the District 6 museum, and the formation of Stepping Stones among only a few of his activities.

Stanley John Abrahams, may he rest in peace.

Seated in the pew in front of us was Peter Storey.

Next chapter. We were at Stepping Stones on Thursday morning, helping to get their library under control. On the way out, while waiting for Betsy to say her farewells, I was casually glancing at the posters on the walls. I noticed a large one thanking present and past donors and scanned the names. One name just shouted at me – Rebecca Hostetler. Now I know of a John Hostetler (planning to meet him in a couple of weeks) and I know his daughter Rebecca Hecker, nee Hostetler, quite well having served with her for over a year on our Pastor Nominating Committee. Thinking that this just might be a strange coincidence, I emailed them. Turns out Rebecca made a contribution to Stepping Stones in 1992 and she has been posterized along with the Mobil Foundation and others.

Degrees of separation? Coincidences? Convergence? Something deeper? You be the judge.

Floyd